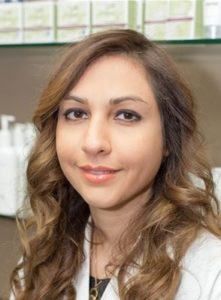 Thanks so much for visiting my website! I'm thrilled to be practicing dermatology in Newport Beach and look forward to helping you with your skin questions and conditions.
I've loved medicine for as long as I can remember. Helping people feel and look beautiful is a deep passion and I've had the privilege of working with my dermatology patients for the past 20 years in Philadelphia, NYC, and in gorgeous and sunny Southern California.
Skin is our body's largest organ and it's so important to take care of it responsibly. Whether you hide from the sun or have had one too many vacation burns, I'm here to help.
There's no judgment, so let's be real. In our youth, we likely experienced scraped knees, acne, and weird rashes. As we age, we have more complicated and possibly embarrassing joys like hair loss, skin cancer, warts, saggy jowls, and wrinkly eyes.
Let's work as a team to get you feeling and looking great. I appreciate you and your confidence in my ability to care for you and your family.
I practice mainly out of my Newport Beach office and will also see patients in Irvine and Tustin. Please look here for my office hours.
Warmly,
Bita Bagheri, MD
#loveyourskin