Dr. Bita Bagheri loves her patients and is thrilled to be practicing in Newport Beach and Tustin, CA. For those who have been under Dr. Bagheri's care, you know how she spends time with you, getting to know your history, and truly understanding and addressing your skin concerns. Whether you're seeking medical treatments for skin cancer, pre-cancer screenings, or cosmetic treatments such as Botox or fillers, Dr. Bagheri has you covered.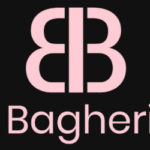 Dr Bagheri is a very knowledgeable and caring physician. You can really feel how much she cares about her patients. She is very good and explaining everything as well as answering any questions. She has a busy office, but you never feel rushed when she is meeting with you. She is efficient with her work and patient with everyone one for whom she provides care. I would highly recommend her to anyone.

SH – Irvine, CA

I was in search of a dermatologist for years. I am also a redhead with a family history of melanoma. I looked through reviews comparing & I resided on Dr. Bagheri. When I called the to make an appointment they were very nice & listened & I made my appointment. I arrived the office was nice & clean. I checked in filled out paperwork etc and again very nice front desk. I didn't wait long and I was called back. The assistant listened & told any concerns. The dr came in addressed the concerns I had brought up & did a full assessment of my body. I have some skin tags I've desperately wanted to have removed but I also can keloid scar. She treated 2 & said let's make sure that they don't scar & when you return if all went well she would burn off the rest! I was prescribed a treatment for my skin as a pre-cancer and to return back for the check up. Easy making follow up appointment.  



I returned and she burned off my remaining skin tags if requested. I have been to Multiple drs asking them to please remove & am always told it's not covered by insurance. She does it as service to her patients.  She then checked the area I was doing the precancer treatment & was pleased with the results in clearing it up. I didn't feel rushed & I felt listened to & she has a fun great personality!
I DEFINITELY would recommend Dr. Bagheri for anyone looking for a new dermatologist. 5 stars for the complete office!

AH – Huntington Beach, CA

Dr. Bagheri was great. She called me directly to make sure I got in for an appointment that I truly needed last minute and was able to offer professional medical advice to take care of an issue that I was having. She always called me to follow up with me and never minded what type of insurance I had. She definitely cares about her patients and how she's viewed, which is why I strongly encourage you see her because she has that level of professionalism that's needed in the medical industry.

SW

I have been going to Dr. B for a little over a year now. My experiences have been great. She is quick, efficient and explains everything! Her staff is always professional friendly. They have still been great and kept all appointments even during the pandemic.

RM

I've struggled with eczema my entire life. No one could seem to figure out the right method to treat it. During my first visit with Dr. Bagheri, she took one look, had already read my full health history, which included auto-immune diseases, and sent me home with the right prescriptions to help me keep the often-painful eczema in check. Finally…a doctor who understands me, is friendly, and truly cares!

PC – Tustin, CA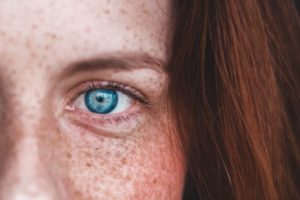 Acne is one of the most common reasons patients seek my care. As dermatologists we are seeing a rise in acne in women in their 30's, 40's and 50's. As ...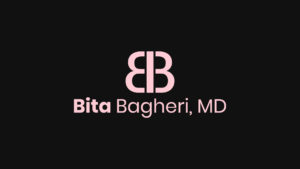 Dr. Bita Bagheri, MD. Board Certified Dermatologist Thanks so much for visiting my website! I'm thrilled to be practicing dermatology in Newport Beach and look forward to helping you with ...